Movie/tv News
Wolverine is Teaming Up With His Greatest Partner Ever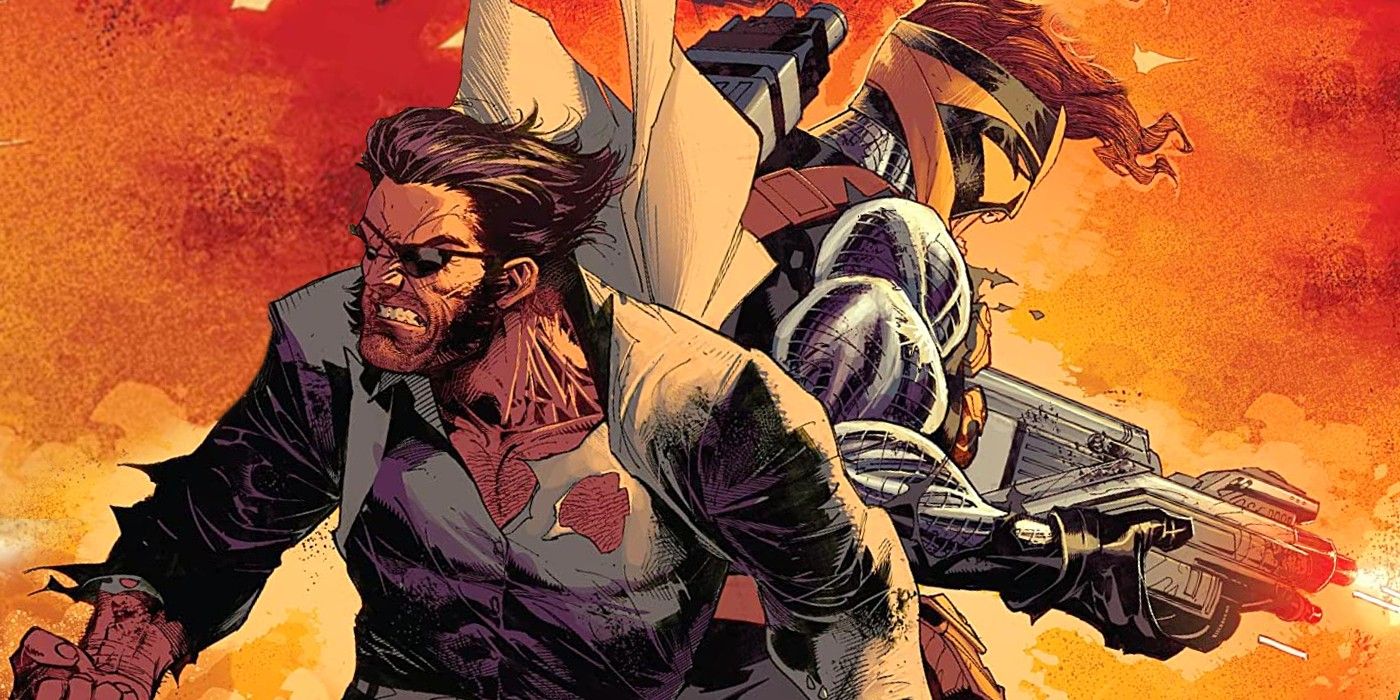 Wolverine helps his former Team X partner Maverick overcome his brainwashing and the two must fight to escape Legacy House's black-market auction.
Warning: This article contains spoilers for Wolverine #10.
Investigating a black-market auction has brought Wolverine and his greatest teammate together again. Wolverine #10 will offer them the first chance in ages to fight at each other's side, and their survival will hinge on whether the former Team X cohorts can still operate as a unit.
A mutant was implicated in an attack on a U.S. government black site, which would be troublesome for the emerging mutant nation of Krakoa. Evidence uncovered by Beast suggested a member of Team X, a mutant black ops team that once included Wolverine, was involved. Team X brainwashed and altered the memories of its mutant agents between conducting missions for the CIA and the Weapon Plus Program. In Wolverine #9, Logan infiltrated Legacy House's auction and discovered one of the items up for grabs was David North, aka Maverick, his longtime Team X associate. Before Maverick could be sold as a weapon capable of assaulting Krakoa, Logan managed to break through his brainwashing using a mnemonic device they'd previously established, and the two faced off against the room full of villains and criminals.
Continue scrolling to keep reading
Click the button below to start this article in quick view.
Related: Wolverine Reveals Why He Didn't Trust Cyclops When They Met
A preview for Wolverine #10 by Benjamin Percy, Adam Kubert, and Frank Martin showcases the high stakes reunion of Wolverine and Maverick:
Wolverine and Maverick quickly fall into familiar territory, standing together against troubling odds. The preview shows Wolverine is very familiar with the disoriented state Maverick is in, as Logan talks him through their volatile situation. After being awakened from his haze in the previous issue, Maverick stated he didn't recognize Wolverine. Despite that, the brainwashed merc's intuition causes him to agree to follow Logan's lead. In their Team X days, the two were deployed on tons of missions together and after mind wipes, would keep each other grounded as much as possible. Even with all the time that's passed, on some level, that bond is still alive.
As Maverick and Wolverine prepare to battle their way out of the auction, they'll need to fight through the forces of Legacy House and possibly the hostile parties gathered to participate, including Homines Verendi, Wilson Fisk, XENO, and the Order of X. Either Logan or Maverick could potentially survive the scrap on their own, but together their chances increase immensely, and now that Wolverine has gotten through to his former partner, they're both angry and out for blood. Maverick may not know who Logan is, but he knows Logan has his back and that may be enough to get the former partners out alive.
Next: Marvel Reveals the Pivotal Moment Wolverine Became a Hero
90 Day Fiancé: Mike & Natalie Are Equally Unbearable, According To Fans
About The Author