Los Angeles
2022 Arizona Senate race: Mark Kelly leads Blake Masters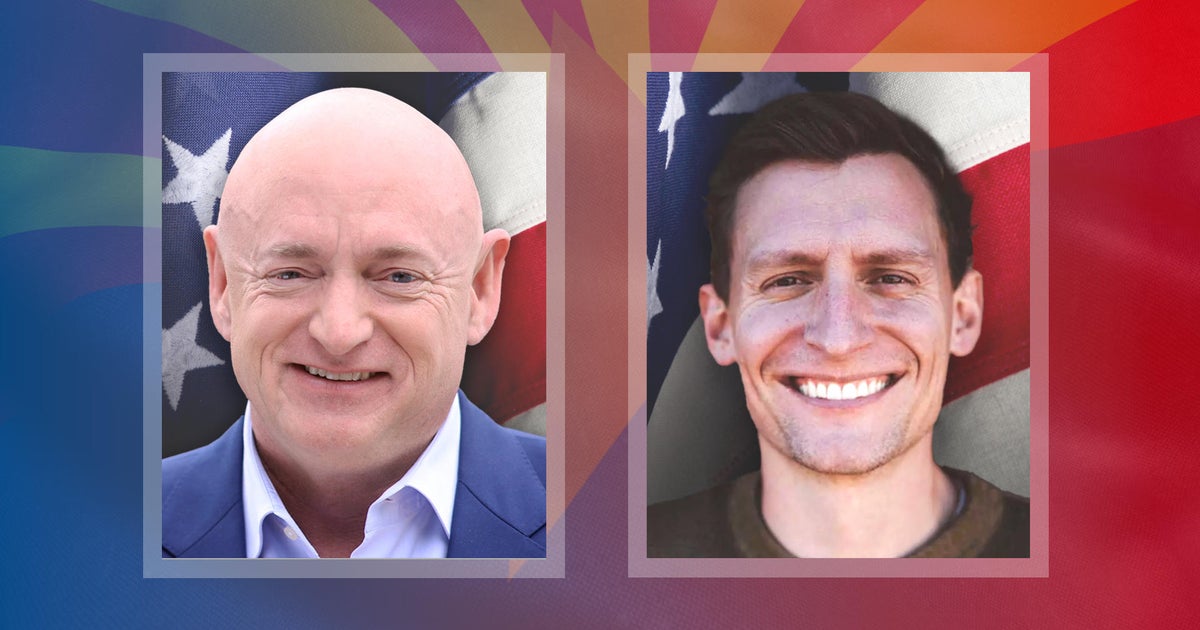 [ad_1]
If Masters wins, he'd flip a key seat as the GOP tries to gain control of the U.S. Senate, and at age 36, he would be the youngest senator in Arizona's history.
Base Republican voters said immigration and border security motivated them to support Masters, according to CBS News polling while Democrats in the state said abortion rights were an important factor in getting them to the polls for Kelly.
During the primary, Masters leaned into a far-right racist conspiracy known as the "great replacement theory," which claims that Democrats are supporting illegal immigration because they want to use people of color to subvert the power of white voters. 
Kelly's campaign relied on abortion rights to energize base Democratic voters, but the economy and inflation were top concerns for many general-election voters in Arizona.
High gas prices and rising inflation handed Masters a line of attack against Kelly. And he also attempted to tie Kelly to President Biden's low favorability in the state.
Kelly appealed to moderate voters, pointing out that he had stood up to Mr. Biden on immigration, arguing that unlike most Democrats who favored ending the use of Title 42 — a Trump era policy that allowed the government to deport migrants at the border because of the COVID-19 pandemic — he had opposed ending it without first coming up with a comprehensive border response.
Republican operatives in Arizona told CBS News that Masters might not be able to attract enough moderate voters to win in November. After the primary, Masters began making a play for these voters, editing his campaign website to soften his language on issues like abortion, gun control, immigration, and the 2020 election. He also dropped language from his site suggesting Trump had won the 2020 election.  
In the lone Senate debate before the election, Masters expressed more moderate views about the 2020 election, saying for the first time that Mr. Biden was legitimately elected president and acknowledged there was no evidence that the 2020 elections were rigged, in a pivot to the middle. 
Instead, he blamed "big tech and big media" for "censor[ing] the Hunter Biden crime story," and putting their "thumb on the scale to get Joe Biden in there." 
Afterward, Trump called Masters and told him his answer on the 2020 election was "soft" and could cost him Senate race. He compared Masters unfavorably to GOP gubernatorial candidate Kari Lake. 
"Kari is winning with very little money, and if they say, 'How is your family," she says, "The election was rigged and stolen.' You'll lose if you go soft, you're going to lose that base," Trump was seen telling Masters on Tucker Carlson Originals, which has been following Masters' campaign. 
A week after the debate, Masters was back on Fox News, saying he still believes if there had been a free and fair election, Trump would be in office today. "If everyone followed the law, President Trump would be in the Oval Office," Masters said on FOX News.
While Masters navigated his loyalty to Trump, Kelly tried to distance himself from Mr. Biden. He said when he was first elected, he realized Democrats "don't understand" the immigration issue at the border and Republicans just want to politicize the topic.  
Kelly maintained a significant fundraising and television ad spending advantage throughout the campaign.
[ad_2]
File source
Washington News Post Latest Breaking News, Headlines
Washington News Post|| World News||USA News||Washington||
Celebrity News||Movie Review