USA
Unvaccinated Air Force cadets may not graduate or be commissioned: 'A violation of their religious freedom'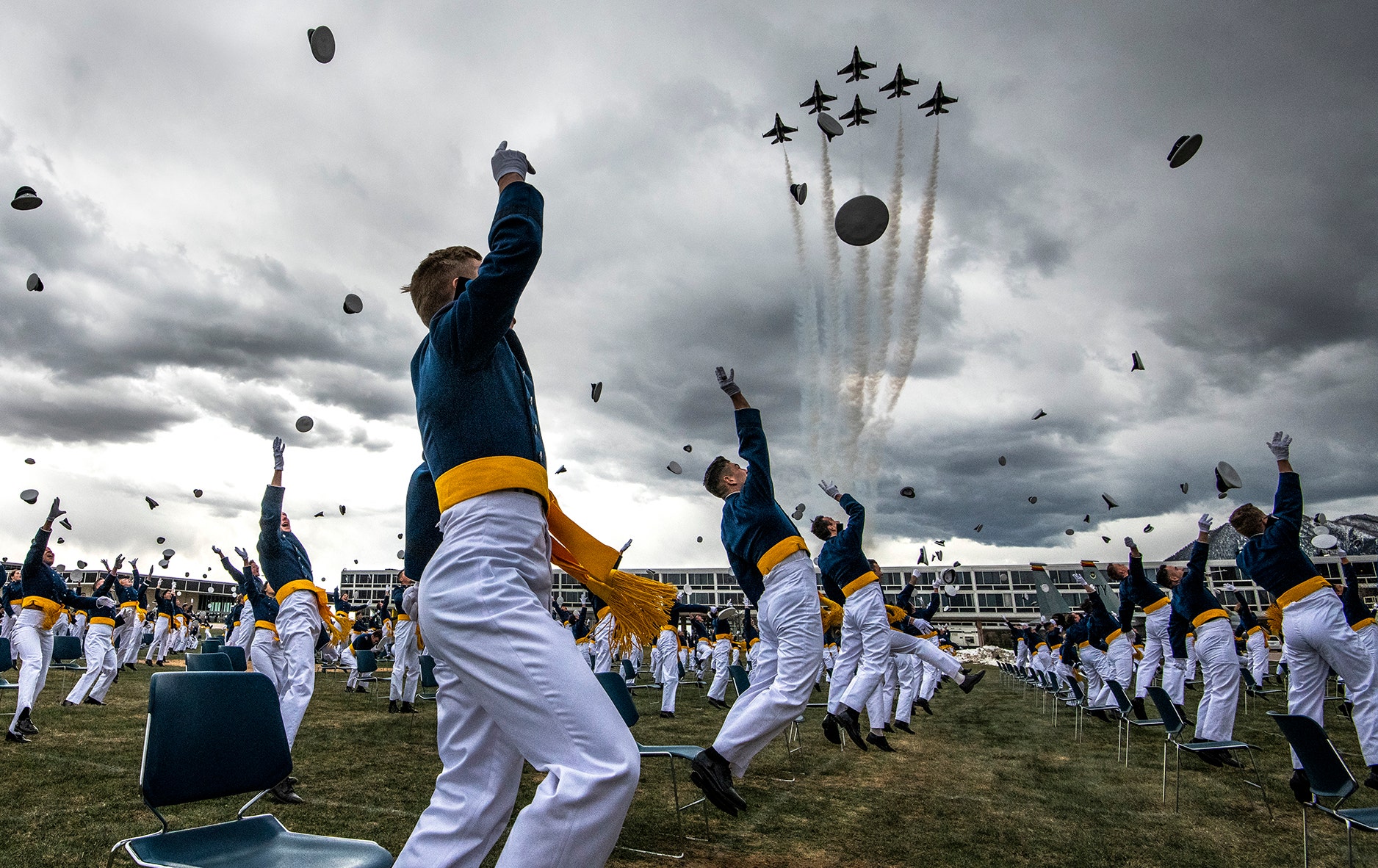 NEWYou can now listen to Fox News articles!
Four U.S. Air Force Academy cadets may not graduate or be enlisted as officers and may have to repay thousands of dollars in tuition after citing religious reasons for refusing the COVID-19 vaccine, but Chaplain Gordon Klingenschmitt is determined to help their cause.
Klingenschmitt, an Air Force Academy graduate and former U.S. Navy chaplain, told "Fox & Friends First" hosts Ashley Strohmier and Todd Piro Monday that the issue is not about the vaccine, but is instead about the cadets' "religious freedom" and their "First Amendment rights."
Klingenschmitt said the cadets applied for a religious exemption to the vaccine because it was allegedly tested on aborted baby parts. 
AIR FORCE CADETS MAY NOT GRADUATE AFTER REFUSING COVID VACCINE
"That violates their conscience," he said. "The three-star General Richard Clark, at the Air Force Academy, rejected their applications…"
Klingenschmitt then displayed Clark's memo which denied the cadets' religious waivers.
"Four of the firsties [the senior cadets] were brought into [Clark's] office on Tuesday and they were told three things: You're not going to be allowed to graduate, we're giving you a letter of reprimand, and you will be forced to repay between $200,000 and $400,000 in back scholarship money…" he said. 
Strohmier asked Klingenschmitt how issues surrounding freedom of religion are allowed to continue and where everyone should place the blame.
"There is a religious purge against Christians in the military," he said. "It starts at the top. The Biden administration is allowing this DOD policy…" 
After some back-and-forth with the White House spokesperson who denied any involvement and labeled the issue an "Air Force policy," Klingenschmitt decided to go "right to the source."
"I interviewed the 3-star general superintendent Richard Clark at my class reunion in September… on stage, before eyewitnesses, on video he said 'absolutely, I'll protect religious freedom, I'll defend the Constitution for my cadets who have a religious objection.' Now he has broken his word…"
CLICK HERE TO GET THE FOX NEWS APP
Klingenschmitt organized a rally for the cadets outside the south gate of the Air Force Academy last weekend.
The Air Force Academy is the only military academy so far to announce penalties for a failure to get vaccinated. The Army and Navy said their seniors are not being barred from this month's graduation over their vaccination status.
The Associated Press contributed to this report.
File source
Washington News Post Latest Breaking News, Headlines
Washington News Post
||
World News
||
USA News
||
Washington
||
Celebrity News
||
Movie Review