Australia
'Cautious optimism' over NSW pilot program to reduce Indigenous jail rates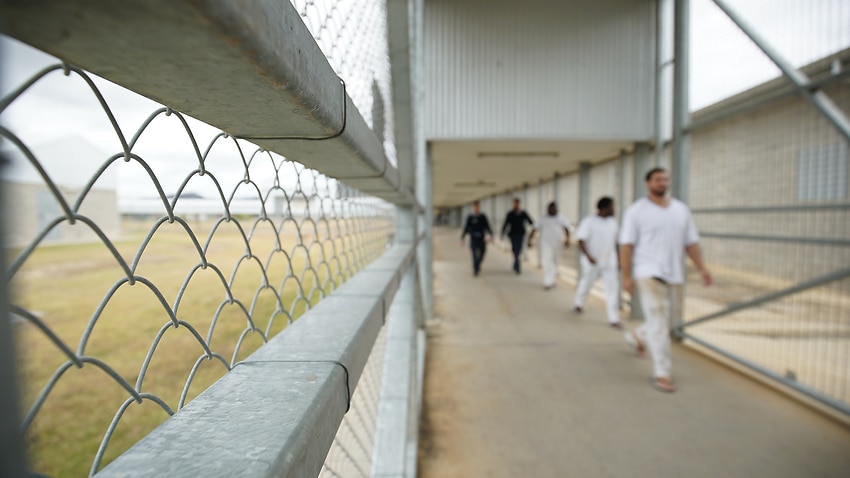 Indigenous people make up just three per cent of the NSW population but about a quarter of the prison population. These figures are almost identical on a national scale, with Aboriginal and Torres Strait Islander prisoners accounting for 29 per cent of all prisoners in June 2020, according to the Australian Bureau of Statistics.
NSW attorney-general Mark Speakman said the pilot's aim was to build up Indigenous community confidence and involvement in the justice system in the hope of addressing the causes of offending behaviour and reduce re-offending.
⚖️ A #Walama List pilot will start soon in the @NSWDstCt at the Downing Centre.
⚖️ The pilot aims to bring more community involvement into sentencing, build trust in the justice system + improve diversion of Indigenous offenders into support services to cut reoffending. #auslaw pic.twitter.com/mEtjyjNabM
"Walama is a Dharug word and it means coming back and in this context it means coming to identity, community, culture and a healthy crime-free life. The aim is to reduce re-offending, to keep our community safe and to reduce the tragic over-representation of Indigenous people in our criminal justice system," Mr Speakman told SBS News.
"We'll be relying on the wisdom of Aboriginal elders and respected community members in discussion leading up to a sentencing decision by a judge."
Aboriginal Legal Service principal legal officer Nadine Miles said she was "cautiously optimistic" about the program and said participating offenders who had accepted responsibility for their actions by pleading guilty were not in for a "soft-touch" sentencing.
"It's probably going to be a harder, more challenging option because they have to confront their issues, engage honestly … and offenders will have to commit to change," she said.
Minister for Aboriginal Affairs Don Harwin said this pilot will support the government's commitment to improving the lives of Aboriginal people under the National Agreement on Closing the Gap.
"This groundbreaking initiative goes to the heart of our commitment under the National Agreement, by embedding Aboriginal customs and learnings into the justice system and supporting Aboriginal people to drive better outcomes," he said in a statement.
Chief Judge of the District Court, Justice Derek Price AO, said the Sydney Walama List pilot will allow culturally appropriate responses in sentencing Indigenous offenders.
NSW Attorney-General Mark Speakman said a sentencing pilot aims to build up Indigenous community confidence in the justice system. Source: AAP
---
 "The support of the attorney-general and funding for the pilot enables the essential involvement of Elders in sentencing conversations and importantly for Elders to be remunerated for their participation," Justice Price said.
The pilot will be managed by Judge Dina Yehia SC, who has served as Chair of the Walama Court Working Group and worked for years with Aboriginal legal services.
The Aboriginal Services Unit (ASU) in the Department of Communities and Justice will provide on-the-ground support.
Its director Edwina Crawford said the pilot will build on the success of other Indigenous sentencing courts across NSW, which have been shown to reduce the risk of reoffending and improve community confidence in the criminal justice system.
"We know from the success of Circle Sentencing that sharing decision making between Aboriginal people and the judiciary can transform formal court proceedings and have a profound and lasting impact on offenders," Ms Crawford said.
NSW Bar Association president Michael McHugh said the Walama List "will enhance rehabilitation prospects for Indigenous offenders, and has the potential to realise cost savings for the justice system by reducing recidivism rates".
He said a fully funded Walama Court should follow and would help NSW meet its goal to reduce the rate of Indigenous incarceration by at least 15 per cent before 2031.
Certain offences including prescribed sexual offences and a range of serious violent offences will be excluded from the pilot.
The pilot will go on for a number of years, with opportunities to develop into a permanent Walama Court if it's successful.
Funding for the program is yet to be finalised but the government said it is committed to providing it with the resources needed to operate effectively, including additional funding if necessary.
With additional reporting by AAP.
Washington News Post Latest Breaking News, Headlines
Washington News Post|| World News||USA News||Washington||
Celebrity News||Movie Review