Australia
NSW records 406 new local COVID-19 cases with Dominic Perrottet to decide on reopening plan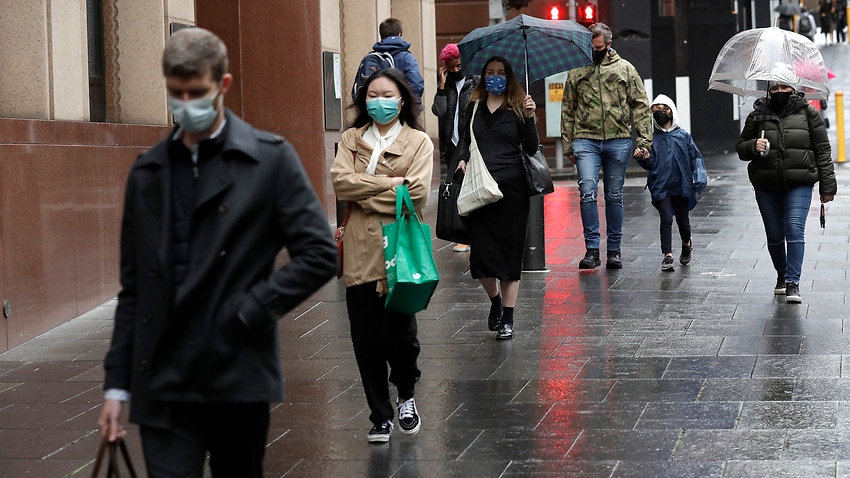 NSW COVID-19 update – Thursday 14 October 2021

In the 24-hour reporting period to 8pm last night:

– 91.1% of people aged 16+ have had one dose of a COVID-19 vaccine
– 76.5% of people aged 16+ have had two doses of a COVID-19 vaccine
– 85,133 tests pic.twitter.com/gP60g0Lh70
The galloping pace of vaccinations in the state will likely force Premier Dominic Perrottet to confront a question on Thursday: what do we do if we get to the 80 per cent target a week early?
The state's reopening roadmap – and what adjustments will be needed if NSW reaches 80 per cent double dose by the weekend – will be the subject of discussion when Mr Perrottet meets with senior colleagues on Thursday.
The government has promised that the next stage of the post-lockdown reopening will start the Monday after the state reaches 80 per cent full vaccination among its eligible population.
With some 76.5 per cent of people over 16 already fully vaccinated by Tuesday, that could happen as soon as this weekend.
Vaccinations are outpacing earlier expectations, which would have seen the next stage reached on 25 October.
The government's COVID-19 and economic recovery committee – formerly known as crisis cabinet – will on Thursday discuss postponing regional travel given the lower vaccination coverage in rural communities.
"There have been concerns about the different pace of the vaccine rollout, particularly in regional New South Wales," Mr Perrottet said.
He told reporters he had been reassured by the state health minister that vaccine supply for the regions was not an issue.
NSW Premier Dominic Perrottet speaks to the media. Source: AAP
---
Pubs, restaurants, gyms and shops have been open to the fully vaccinated since Monday.
The next stage would see outdoor gatherings of up to 50, 20 guests in a home, dancing at hospitality venues and drinking standing up at the pub.
The state government is expanding its "Dine and Discover" voucher scheme to encourage residents to spend and support small businesses, with two additional $25 vouchers made available for people to use at a cost of $250 million.
Five thousand businesses will receive a $5,000 grant to expand to al fresco dining, while $500,000 grants will be made available to councils to improve their shopping strips and commercial public spaces.
"Over the summer months, as we get through this pandemic. We want to drive economic growth we want people to get back into business, we want to bring activity, not just into the Sydney CBD, but also into neighbourhoods, right across the state," Mr Perrottet said.
Washington News Post Latest Breaking News, Headlines
Washington News Post|| World News||USA News||Washington||
Celebrity News||Movie Review