Australia
Who are The Base and Hezbollah, Australia's newest listed terror groups?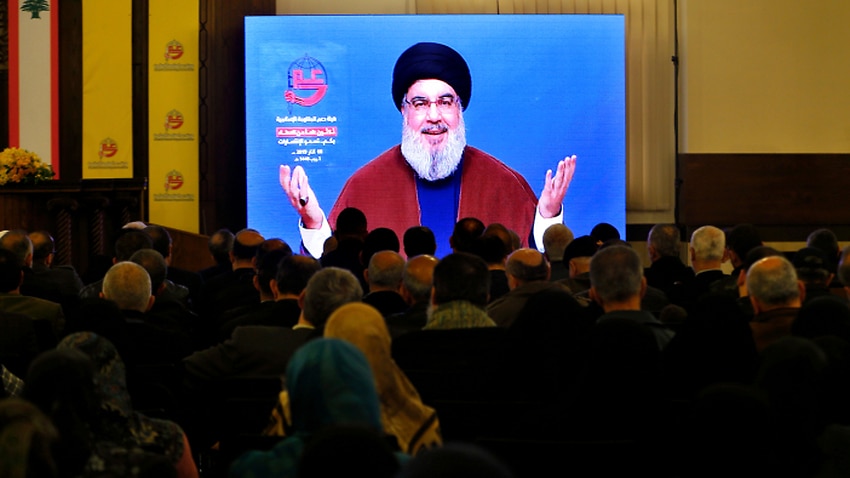 "It is a full-blown far-right extremist group that at least advocates violence — if it is not actually involved in violence — so a very concerning group," he told SBS News.
"This listing gives police and authorities much greater power in trying to stop that recruitment initiative."   
The predominately US-based militant group was first formed in 2018 and is recognised to have organised paramilitary training camps overseas.
The group subscribes to an ideology embraced by white supremacists who have determined that a societal collapse is both imminent and necessary. 
The Base's founder Rinaldo Nazzaro — who is said to be based in Russia — was known publicly only by his online aliases "Roman Wolf" and "Norman Spear" before he was unmasked in January 2020.  
Hezbollah and neo-Nazi organisation listed as terror groups
---
He has published a series of videos under his alias covering topics including 'lone wolf' activity and advocating leaderless resistance.
This has included the group distributing manuals for solo attacks, bomb-making, counter-surveillance, and guerilla warfare to its members. 
In January 2020, alleged members of the group were arrested in the US having been under FBI surveillance for months.  
The Base is also proscribed as a terrorist organisation by Canada and Britain. 
Proscription is an 'important development'
The group is the second far-right organisation to be listed by the Australian government, after it moved to list the Sonnenkrieg Division in March. 
Professor Barton said the decision marked an "important development" in Australia's approach to the listing of far-right groups.
"There will no doubt be more to come," he told SBS News. 
But Labor's Home Affairs spokesperson Kristina Keneally has questioned why the Australian government hasn't moved more quickly to list others.
"While it is encouraging that the government has sought to list a second right-wing extremist organisation, it does raise a question about why the government hasn't moved to list far-right extremist organisations that are active in Australia, she told SBS News.
Ms Andrews on Wednesday did not rule of the prospect of further proscriptions being made.
"I am very open to the prospect of looking at any organisation that threatens to do Australians harm," she said.
Hezbollah listing makes relationship 'harder'
The federal government on Wednesday also announced it would extend its terror listings to the whole of Hezbollah.
Hezbollah's external security branch had been listed as a terrorist organisation since 2003.
The group is based in Lebanon — where the political wing and external security branch wield significant power and influence in the country.
Lowy Institute researcher Rodger Shanahan said the ramifications of the terror listing remained to be seen but could have wide-ranging implications. 
"Hezbollah is an extremely complex organisation and it's made up of a number of sub organisations or elements to the broader [group], he told SBS News.
The Hezbollah group is backed by alliances with Iran and Syria and its sworn enemy is Israel, engaging in multiple conflicts with its southern neighbour.
It is accused of preparing, planning and assisting in terrorist acts as well as smuggling weapons and explosives and is labelled as a terrorist group by the United States, Britain, Canada and Israel. 
The move to list the group follows a recommendation from the Parliamentary Joint Committee on Intelligence and Security (PJCIS) in June this year.
Liberal Senator James Paterson, chair of the PJCIS, said the listing would remove an "artificial division" around the proscription.
But he has sought to draw a clear distinction with the Lebanese people – which includes a large diaspora community in Australia.
"The decision to list Hezbollah is in no way a reflection on the bilateral relationship between Australia and Lebanon," he told reporters.
The addition of the whole of Hezbollah to the list could also complicate aid flowing to Lebanon. 
Professor Barton said the proscription doesn't mean Australia can't have any engagement with Lebanon but it "certainly makes it harder".
"It will make it harder to deliver humanitarian aid and other assistance," he said. 
He said this could also have implications for diaspora members in Australia attempting to send "financial support" that is "critical to the survival of families" in the country. 
Lebanon has recently been embroiled in a political and economic crisis.
File source
Washington News Post Latest Breaking News, Headlines
Washington News Post|| World News||USA News||Washington||
Celebrity News||Movie Review